When we think of amazing vacations, our minds instantly go to Italy, Mexico, or some fantastic part of Europe. Some uncommon destinations are stunning to visit, as well, and you should check them out. We compiled a list of some unique vacation ideas that will have you instantly packing your bags and boarding a flight.
Ecuador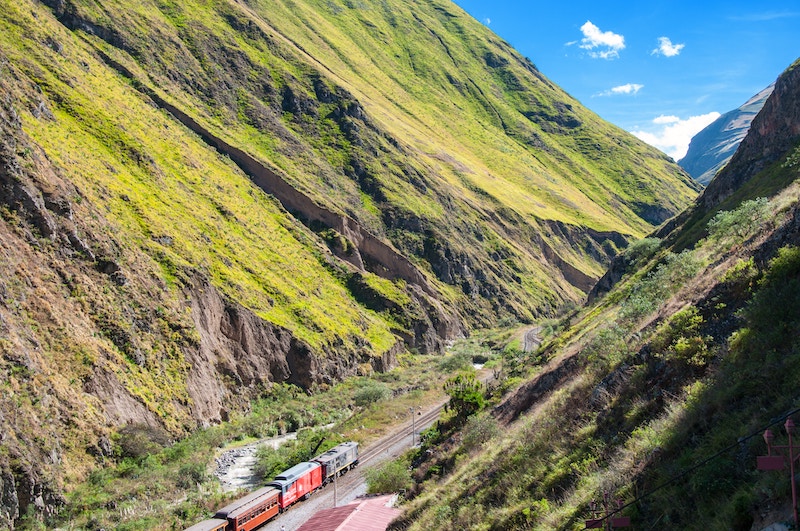 Nestled between Colombia and Peru, Ecuador is filled with everything you're looking for on vacation. Mountains, beaches, rainforest, volcanos, hot springs, and of course the Galapagos Islands can all call Ecuador home. The area is steaming with pre-Colombian and Spanish flair and is perfect if you're looking for an inexpensive vacation or love hiking. Make sure to view the Chimborazo volcano, which is the highest mountain in Ecuador.
Namibia – 7 Unique Vacation Ideas Around the World
A lot of people write Africa off as a vacation spot and they shouldn't. Namibia is a great place to start if you're visiting Africa for the first time. It offers the world's older dessert that will make you feel like the last person on Earth. The area has a German feel to it, paired with German restaurants and colonial architecture since it was under the European rule for a while. Make sure to go on an epic safari while visiting and check out the quiver tree in the Giant's Playground, or you'll regret it.
Papua New Guinea
If you're looking for paradise, then Papua New Guinea is where you want to be. With crystal clear waters, rugged mountains, and a sing-sing festival, Papua New Guinea is a fantastic spot to hang out during a vacation. Book a tour to check out the city or do a snorkeling and diving adventure to view the tremendous reefs.
Romania – 7 Unique Vacation Ideas Around the World
Filled with medieval towns and castles, Romania is perfect for travelers who are dying to know where Dracula is from and loves a little eeriness. Hikers will enjoy exploring the adventurous alpine in the Carpathian Mountains, plus there are all-inclusive beach resorts on the Black Sea coast for anyone who wants to kick back and relax. Take a tour of the gothic castle, Corvin Castle, in Transylvania that features 50 rooms of medieval art.
The Seychelles
With 115 islands on the Indian Ocean, The Seychelles is a beautiful area to visit on vacation if you're looking for secluded islands and delicious B&Bs. Filled with pink sand and smooth rocks, Anse Source D'Argent is a famous and beautiful beach that you've probably seen on Instagram. If you needed more reasons to visit, this is the area that Prince William and Kate honeymooned.
Laos – 7 Unique Vacation Ideas Around the World
Stunning waterfalls, soaring mountains, and green rice fields will fill your view when visiting Laos. If you're looking for a slower pace vacation and a chill time, then this is the place for you. The cuisine is fresh and delicious, offering sticky rice, papaya, and fresh fish that you'll never want to leave. Hikers will love taking a break at the Kuang Si Falls where they can take a refreshing swim, plus other hidden pools in the area to explore. If you enjoy viewing art, then don't miss out on the Buddha Park in Vientiane that offers stunning sculptures.
Newfoundland, Canada
With 18,000 miles of unspoiled coastline and over 200 walking trails, Newfoundland, Canada is a beautiful vacation spot. The area has over 22 species of whales that pass through the area from May to September, plus there are dramatic glacier-carved fjords that are picture-perfect. If you're a nature lover, then you will get more than your fill in this part of Canada. History buffs will love visiting Fort Amherst in St. John's, which honors Colonel William Amherst.
Step out of the norm and check out an uncommon spot for your next vacation. These sports are always filled with clear beaches, tons of history, and amazing hometown culture.